Natural light
Large windows that give a panoramic view of the golf course or the Sierra Nevada mountains. These windows don't only provide a broader view, they also bring in more natural light. Also, these are double-glazed PVC windows with thermal break for maximum thermal and sound insulation.
Kitchen
Carefully designed and fully fitted, this kitchen stands out for its minimalist, warm and timeless character. Its Dekton porcelain countertop is the key feature of this space and is equipped with electric appliances of the German make Bosch, a MoccaMaster coffee machine, a kettle, toaster, etc.
Each element in this space has been carefully chosen. From the Steelite tableware that has won well-known international prizes, such as the Green Apple Awards and CICS UKAS for its contribution to the environment, to the Italian Mepra cutlery made with 18/10 stainless steel or the Bormioli Rocco glassware made with Star Glass, an exclusive chemical composition that provides an ultra-clear, ultra-pure glass that is completely recyclable because it is lead-free.
Bathrooms
Bathrooms with their very own style and Grohe fittings. The new Smartcontrol shower system allows you to control the amount of water and the temperature without effort and you can save the settings for future showers.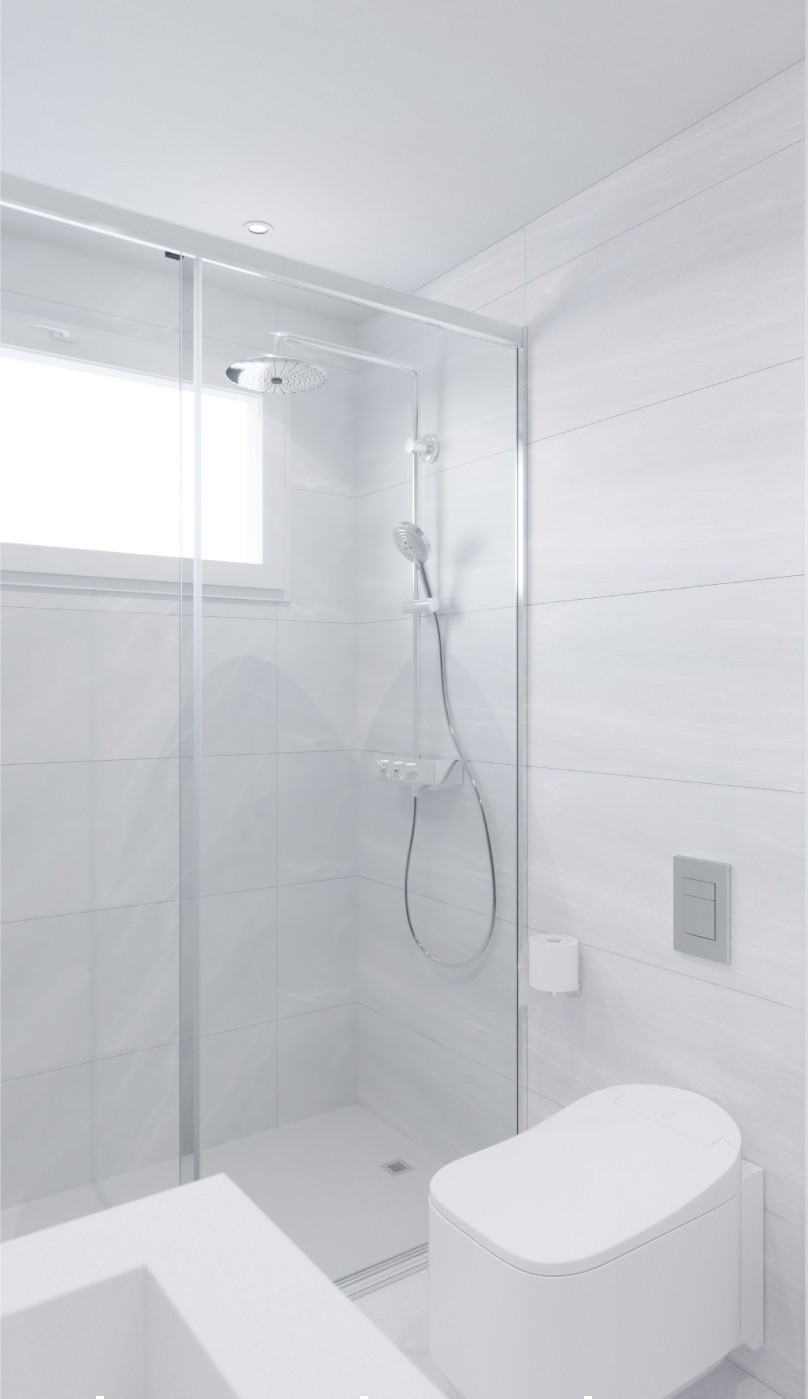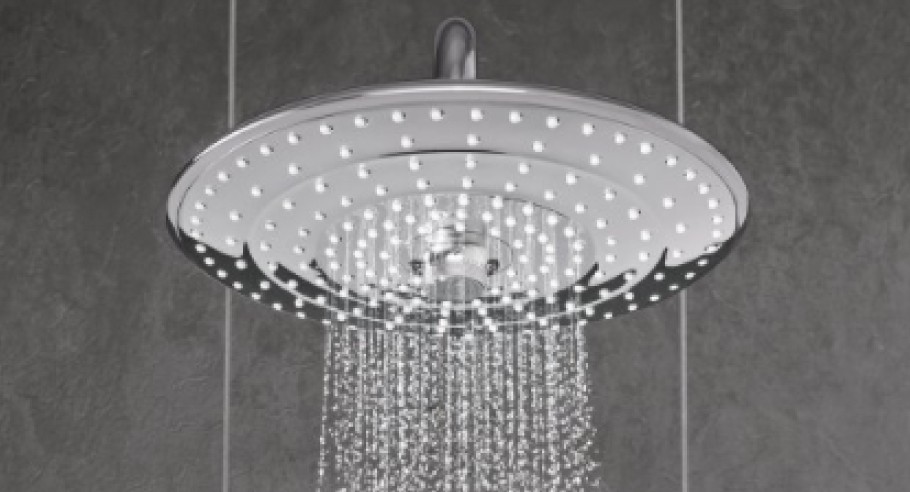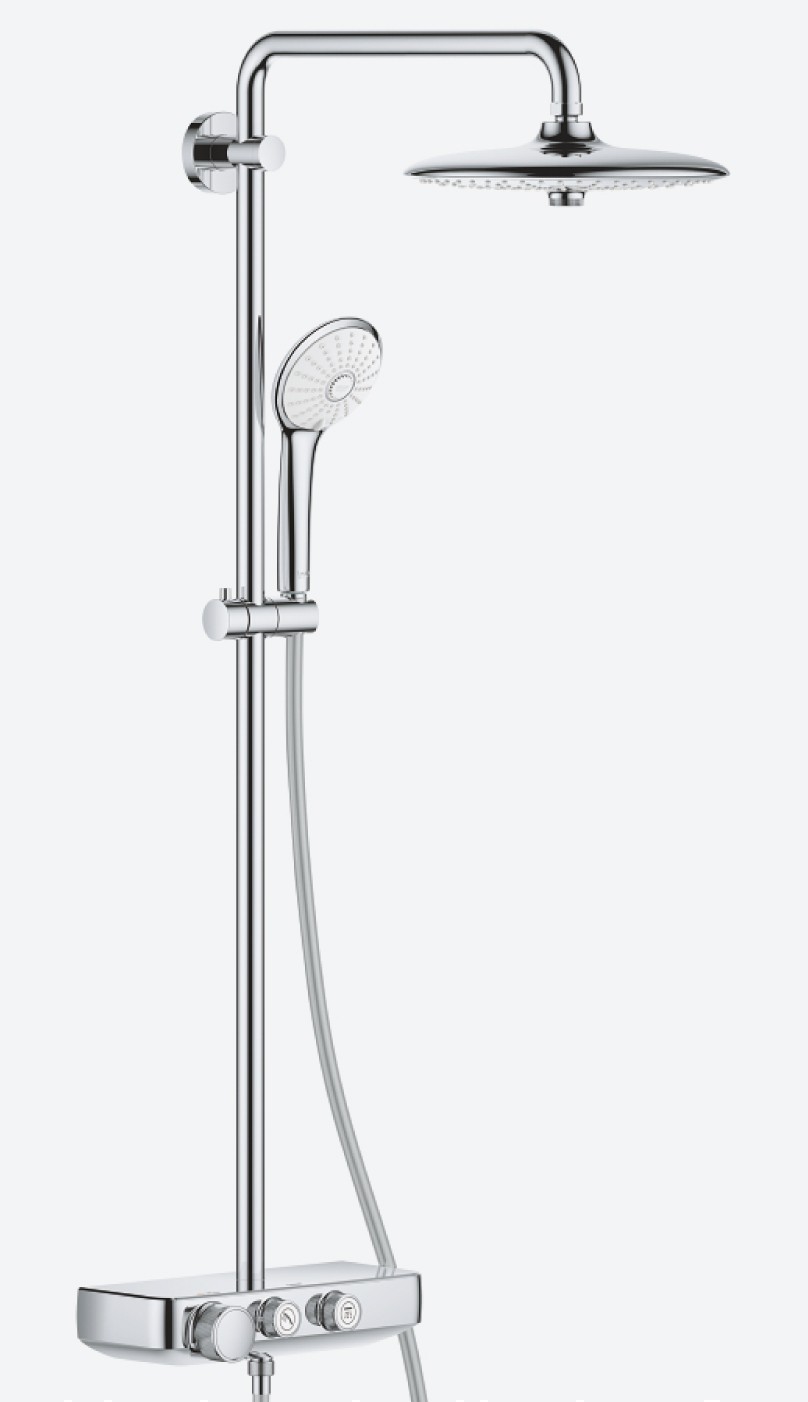 And the Sensia Arena shower toilet is the latest model in hygiene thanks to its adjustable heads and unlimited hot water.
Air conditioning
The apartments have aerothermal air conditioning that reduces energy consumption. Furthermore, thanks to the Airzone technology, you can control the entire air conditioning system from the thermostat and set the temperature separately for each room.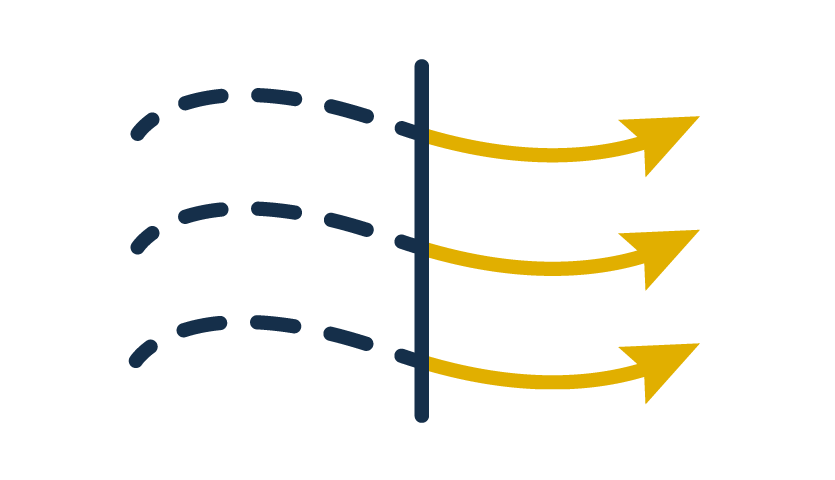 Air quality
All apartments have air purifying systems for a healthier life as you will breathe much cleaner air. The air-purifying functionality is based on eliminating suspended polluting elements, such as toxic ones, smoke and other particles in the air.
Common areas
Enjoy the swimming pool 360 days a year, the children's area or the 9-hole mini-golf, as well as other common areas with Wi-Fi.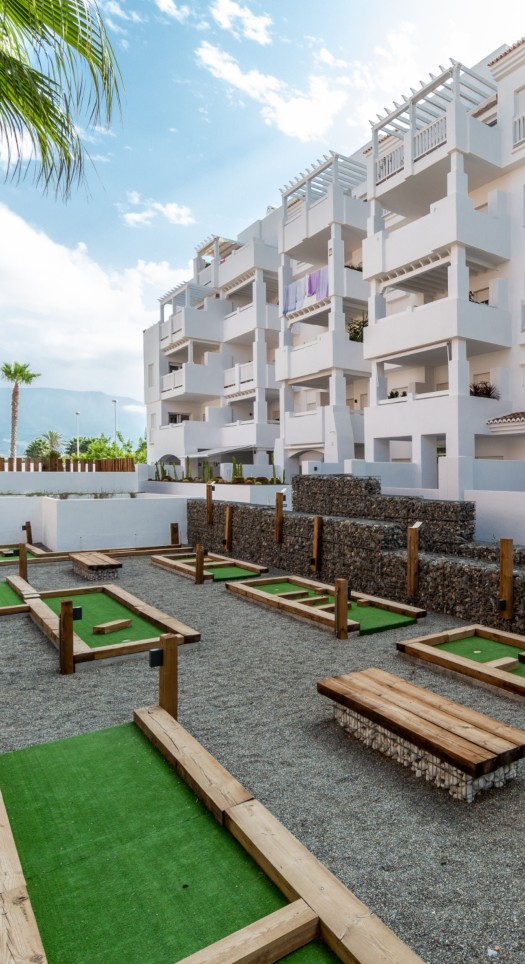 Extra services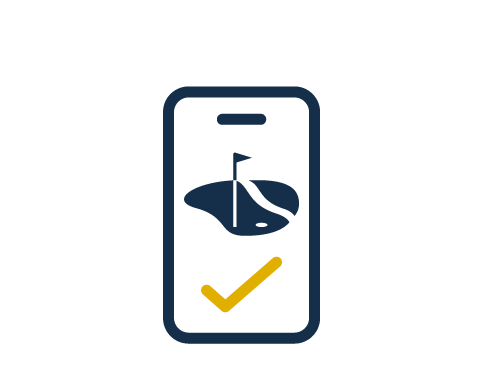 Online check-in
Handover of keycards
Cleaning and laundry service
Breakfast or half-board.
We book places on the golf course, tables at restaurants, etc.
Subscribe to our newsletter